Click here for Sneads High School WeatherSTEM Station.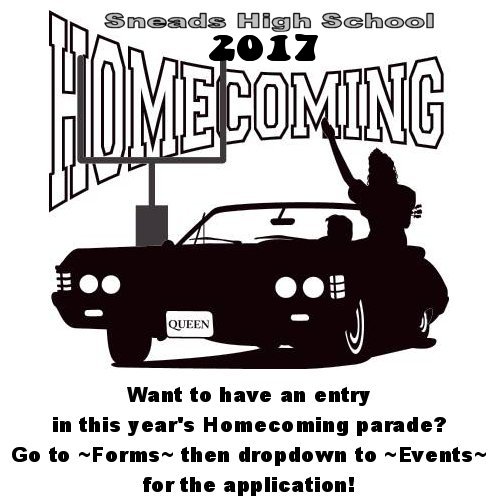 Entry fee for parade for any non-school entries is $10. Forms may be picked up at SHS in the front office or printed from the school website. All fees must be turned in by October 16th. Please call Tracy Cloud for further information at 482-9004 x241.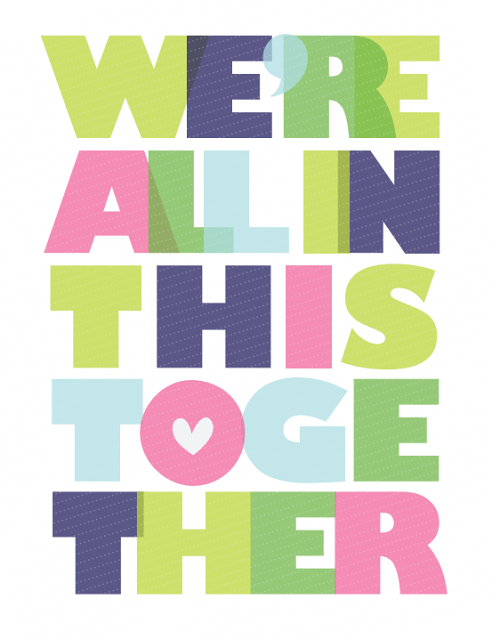 "We're All in This Together"
Sneads High School is proud to announce the 2017 Homecoming Activities and Dress Up Days. Homecoming will be held on October 20, 2017.
Multi-Generation Monday
Freshman – Dress as babies. Sooo cute!
Sophomores – Dress as a child. Take it back to the playground!
Juniors – Dress as an adult. Who do you want to be when you grow up?
Seniors – Dress as a senior citizen. Are you Groovy Grandma or Grumpy Gramps?
Activity: MADD presentation
Total Tunes Tuesday
Dress to represent your favorite music genre. Are you classic rock? Hip Hop? Punk? Country?
Activity: Carnival Students will need money for games and concessions.
Where Ya Fit Wednesday
Where do you fit in? Are you a mathlete or an athlete?? Wear your best nerd attire or your favorite athletic gear.
Activity: Dodge Ball Tournament Concessions will be available.
Throwdown Thursday
Seniors-Dress in Black
Juniors-Dress in Green
Sophomores-Dress in Blue
Freshman-Dress in Red
Activity: Class Competition Concessions will be sold.
Fan Frenzy Friday
Go all out in blue & gold! Wear your homecoming shirts and show that pirate pride!
Early release at 1:00. Parade at 2:15. Game at 7:00. Dance at 9:00.
*Spirit points will be counted 4th period. Winning class will be given an award party after homecoming.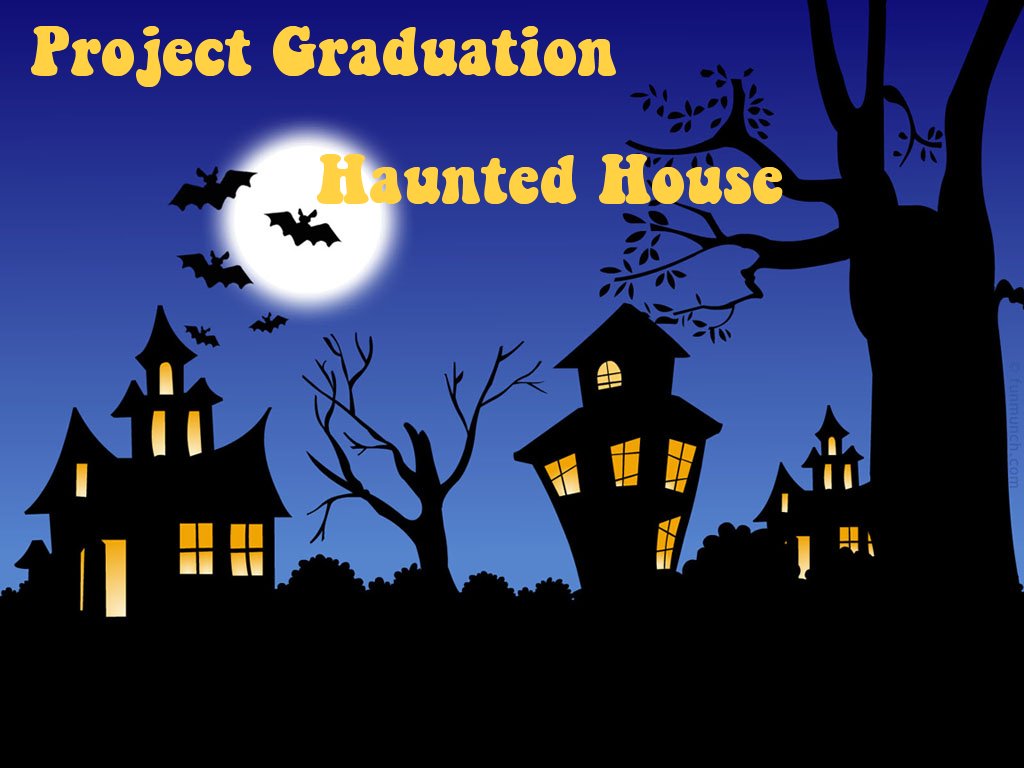 October 27th, 28th, 30th & 31st!!
6:30 until . . .
Adam Tucker Wilson Park Pavilion
Admission $5
Parents! Click here for Parents Right To Know Letter.