COMING SOON!
TEEN DRIVER CHALLENGE!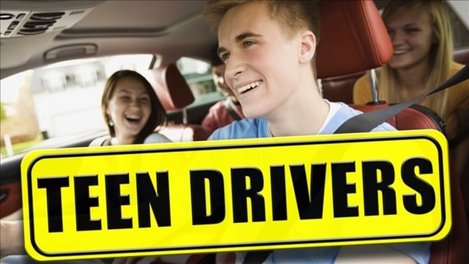 What Is Teen Driver Challenge?
The Florida Sheriffs Association's Teen Drivers Challenge (TDC) was created in 2007 to address the primary factors affecting teen drivers – speeding, driving under the influence of alcohol or drugs, texting while driving and distracted driving. The program is offered at no cost to teen drivers in 34 counties across the state and led by sheriffs' deputies licensed as commercial driving school instructors. More than 2,000 students participate in a TDC course each year, with the demand for course participation often outweighing availability.
How much is this program needed? According to the Centers for Disease Control's Motor Vehicle Safety division, motor vehicle crashes are the leading cause of death among teenagers. Roughly 25 to 30 percent of teen drivers will be involved in a crash within the first 12 months of getting their operator's license. The Teen Driver Challenge was created to help prevent Florida teens from becoming a statistic.
TDC students are required to have a Florida Learner's Permit or a valid Florida Operator's License and have use of an automobile they usually operate during the driving exercises. The class will consist of lecture and driving exercises. Please note: the Teen Driver Challenge is not a supplemental or advanced driving course, it is a defensive driving program that covers various topics including:
Teen crash facts
Knowing your vehicle
Using your senses
Vehicle dynamics
Drug and alcohol use
Aggressive driving and road rage
Figure 8
Threshold/Emergency Braking
Backing
Cornering
Forward and reverse serpentine
Off road recovery
Evasive maneuvers
Skid control
Contact Our SRO Deputy Jim Hamilton for more information!
JUNIOR CLASS FUNDRAISER!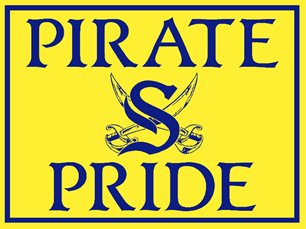 The Junior Class is currently selling Pirate Pride yard signs for $20.
The sign as pictured below, will be double-sided and will come with a metal stake.
Please let me know if we can count on you to show your PIRATE pride in your yard.
Thank you for supporting the Junior class prom.